AsiaFinest Byron Mann
---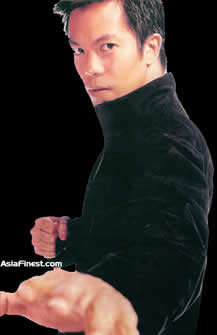 Name: Byron Mann
Height: 5' 11" (1.80 m)
Birth Place: Hong Kong
Religion: Christianity
Education: University, Post-graduate (law)
Favorite sports: Golf, tennis

In early 2003, Byron Mann rejoined with director Tony Ching and starred opposite Steven Seagal in Belly of the Beast, playing a CIA operative who risks his life to save Seagal's character in the political thriller set in Thailand. That Fall, Mann co-starred with Halle Berry and Sharon Stone in Warner Brothers' actioner Catwoman. After wrapping, Mann starred opposite Oscar-nominee Tom Berenger in Sony Picture's Sniper 3, playing an undercover detective who partners with Berenger's character to hunt down a renegade American G.I. in modern-day Ho Chi Minh City.

The following year proved to be an even busier year. The Counting House marked Mann's first foray into the horror genre, in which he played the leading role of a dark, volatile villager with haunting secrets; Maggie Q (Mission: Impossible 3) and Cheng Pei Pei (Crouching Tiger, Hidden Dragon) costar. He then teamed up with Kelly Hu (The Scorpion King) in the romantic comedy The Shanghai Kid, a satirical look at life and love in contemporary China. Mann rounded up the year headlining Dragon Boys (see photo gallery for exclusive pictures), a ground-breaking drama about Asian organized crime in Canada. He starred as a gang-squad detective with Hong Kong superstar Eric Tsang (Infernal Affairs) in this production.

A child of a cosmopolitan upbringing, Mann was brought up by an American-Chinese mother and attended a British boarding school in Hong Kong where he spent much of his youth. Having won many theater awards in high-school, Mann attended the University of California in Los Angeles where he graduated magna cum laude in Philosophy with Phi Beta Kappa honors. He then attended law school at the University of Southern California, but soon realized that the legal profession was not his cup of tea. He returned to Hong Kong to soul-search, only to find himself acting in commercials and films there.



When he was hired for the NBC telefilm The Last Flight Out, the producer encouraged Mann to return to Los Angeles where he could develop as an actor. He took his advice, and never looked back.

An accomplished martial artist, Mann is fluent in Chinese and has a solid fan base in both Asia and the U.S. He is a championship-caliber tennis player, having won many junior-circuit tennis tournaments. He is also an avid golfer, and splits his time between North America and Asia.



Byron Mann's Picture Gallery || Byron Mann's Products || Interview with AsiaFinest.com


If you have any pictures of Byron Mann, please send it to us and we'll credit you for it. Talk about Byron Mann in our friendly discussion forum!