AsiaFinest Kimberly Fisher
---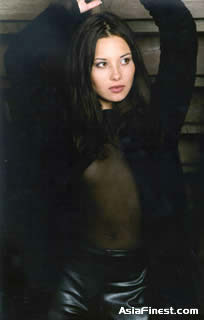 Hometown : Los Angeles, CA
Height : 5' 4"
Weight : 106 pounds
Bust : 34 B/C
Waist : 24
Hips : 34
Dress : size 4
Shoe : size 7
Hair : light brown
Eyes : hazel

The dreamy Kimberly Fisher: Her resume will make you go wow, while her pictures will drop your jaw! Not only is she beatiful, she is multi-skilled too. Her other skills includes: Dance, snowboard, snow ski, ice skate, rollerblade, aerobics, jogging, cheerleading, spokesmodel, beauty pageant, snorkel, and boating!



Resume || Picture Gallery || Interview with AsiaFinest.com




Her official site: www.KimberlyFisher.com

Be sure to check out her impressive resume and our interview with her! If you have any pictures of Kimberly Fisher, please send it to us and we'll credit you for it. Talk about Kimberly Fisher in our friendly discussion forum!