AsiaFinest Park Ji Yoon
---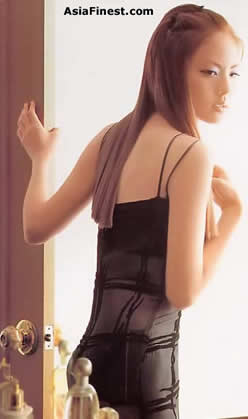 Name : Park Ji Yoon
Birthday : 3, Jan 1982 ( Sunday )
Place of Birth : South Korea
Zodiac Sign : Capricorn
Blood Type : O
Height : 170cm
Weight : 48kg
Measurement : B35"-W23"-H34"
Hobbies: Enjoys drawing cartoons, and collecting stickers.

Education:
2000 B.F.A. from Namseoul University, Environmental Art & Design Department
Attending Hanyang University, Graduate School of Metal Arts

Park Ji Yoon made her debut at 13 as a Haetae CF model. She became more and more popular with each passing albums, especially after her 4th volume where she aimed to show her mature side. Her dances moves for "Sung In Shik", and "I am a Man" should not be missed! On her fifth album, she also did a duet with Willa Ford, which was a very catchy song so be sure to check that out as well.

This diva from Korea has made tremendous controversy over her past music videos. Her extremely sexy "Sung In Shik" music video was ban from various TV stations, and dressed as a man in "I am a Man" music video.



Click to Purchase

From dancing beats "Confirmation," I am a man," all the way to K-POP "True Love," Asian queen Park Ji-yoon has always indulged us with her music. This album "Park Ji Yoon Asian Year Best Selection" contains all of her recent nine No. 1 hits of her previous four singles! Park Ji-yoon has definitely showed us her continuous energy in the K-POP world. This album is HOT!

For visual sensation, the indulgence continues with her seven MTVs recorded in the VCD of this "flag ship version." This video also includes some behind-the-scenes footage and the most amazing parts for her latest concert tour in Taiwan. In this CD+VCD set, you can revisit her 14 greatest songs and the marvelous scenes in her unforgettable concert!! Highly Recommended! Check out Park Ji Yoon's other products!



Park Ji Yoon's Picture Gallery || Park Ji Yoon's Products




If you have any pictures of Park Ji Yoon, please send it to us and we'll credit you for it. Talk about Park Ji Yoon in our friendly discussion forum!