AsiaFinest Maggie Q
---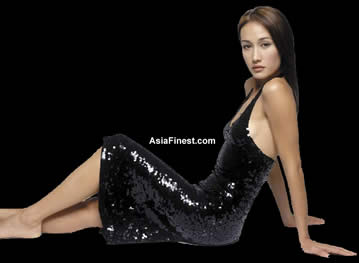 Name Maggie Q
English Full Name: Margaret Denise Quigley
Nickname: Drama Queen
Occupation Model / Actress
Date Of Birth: 22nd May 1979
Star Sign: Gemini
Nationality: Vietnamese - American
Height: 170 cm (5'7)
Place Of Birth: Honolulu, Hawaii
Religion: Christianity
Weight: 47kg
Measurements: B34 / W24 / H34
High School: Mililani High School
Eye color: Hazel
Hair Color: Black
Shoe size: 40

Maggie Q is an actress and supermodel of Vietnamese-American descent. Maggie Q is the youngest of five children. Her father is American of Polish-Irish ancestry and her mother is Vietnamese. She was born in Honolulu, Hawaii but at 18 began a modeling career which brought massive success in Hong Kong.



Maggie Q is popular in Hong Kong, appearing in Chinese films and speaking Cantonese, despite being Vietnamese - because of this she remains relatively unknown in the Vietnamese American community, but is a star with Chinese audiences. A successful model and rising actress, featuring in magazines such as Cosmopolitan, Elle, FHM and Marie Claire amongst many others. Her film credits include Gen-Y Cops 2, The Trouble-Makers, Rush Hour 2, Dragon Squad, and the hit amd extremely sexy movie Naked Weapon. She also co-stared in the stage production by David Pinner, All Hallow's Eve. Maggie Q also has a role in the 2006 blockbuster movie, Mission: Impossible III, with Tom Cruise, and in 2007 Maggie Q was in Live Free or Die Hard with Bruce Willis.

Maggie Q has also been romantically linked in the past with Chinese superstar Daniel Wu (for a year, before either became famous) and Korean superstar Daniel Henney.

In 2010 Maggie Q plays the lead in a hit TV show Nikita.



Maggie Q's picture gallery || Maggie Q's Products || Maggie Q's Videos


If you have any pictures of Maggie Q, please send it to us and we'll credit you for it. Talk about Maggie Q in our friendly discussion forum!