AsiaFinest Lina So
---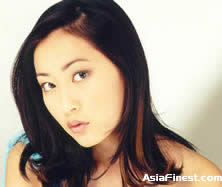 Name: Lina So
Height - 5'6
Weight - 108
Bust - 34b
Waist - 23
Hips - 33 Dress - 2
Shoe - 6
Hair - Black
Eyes - Brown

The beautiful and very talented Lina So, how can we not feature her on our site! Lina has extensive experience in the modeling profession including print, runway, tradeshows, exhibitions, promotions, television and video.

Aside from modeling, her other skills include: singing, dancing, swing, hip-hop, tennis, swimming, rollerskate, typing, acting, teaching, kickboxing, piano, fluent cantonese, japanese and spanish greetings!



Resume || Picture Gallery || Interview with AsiaFinest.com




Be sure to check out her impressive resume and our interview with her! If you have any pictures of Lina So, please send it to us and we'll credit you for it. Talk about Lina So in our friendly discussion forum!